ICMMR 2021 | University of California, Berkeley, USA
2021 8th International Conference on Mechanics and Mechatronics Research (ICMMR2021) will be held at University of California, Berkeley, USA during June 3-5, 2021. ICMMR 2021 is a remarkable event which brings together professors, researchers and students in the field of Mechanics and Mechatronics Research making the conference a perfect platform to share experience, foster collaborations across industry and academia, and evaluate emerging technologies across the globe.
ICMMR 2021 is the main annual research conference aimed at presenting current research being carried out. The idea of the conference is for the scientists, scholars, engineers and students from the Universities all around the world and the industry to present ongoing research activities, and hence to foster research relations between the Universities and the industry.
Welcome Message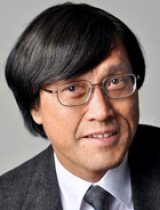 Welcome to the 2021 ICMMR and ICIPCE, to be held on the campus of the University of California, Berkeley, 3-5 June 2021. These conferences offer an opportunity for researchers from around the world to exchange ideas and information in an idyllic setting in one of the great educational institutions of the world. A wide of array of keynote talks, oral presentations, posters sessions, and tours are planned. All technical sessions and meal functions will be held in beautiful Bowles Hall, which is a registered historic building on campus. The weather in Berkeley should be wonderfully sunny and neither too hot nor too cold; perfect for strolls around campus and the San Francisco Bay Area. Please join us for what will certainly prove to be an informative, useful, and pleasant experience in Berkeley.
Prof. Dennis K. Lieu


Professor of Mechanical Engineering UC Berkeley
Host Chair, 2021 ICIPCE and ICMMR